Find all the necessary information on how to collect your race pack from your nearest ACS point.
The service is valid only for residents of Cyprus, who live outside of Larnaka. The runners from Larnaka can pick up their race pack from the Registration Center which will be located at the "Multi-functional Center for Social Activities and Welfare of Larnaka Municipality" from Thursday 17/11 until Sunday 20/11.
New Registrations
During the registration process you can choose your nearest ACS point to pick up your race pack.
For the 5 KM corporate race, the team leader of each team has the option to choose the nearest ACS point to collect the participation numbers for all team members.
Existing Registrations
If you have already registered, you can add your nearest ACS pick up point to collect your race pack by editing your order on Race Roster following the steps below.
1st Step:
Enter the registration platform and log in to your account https://raceroster.com/events/2022/63102/radisson-blu-larnaka-international-marathon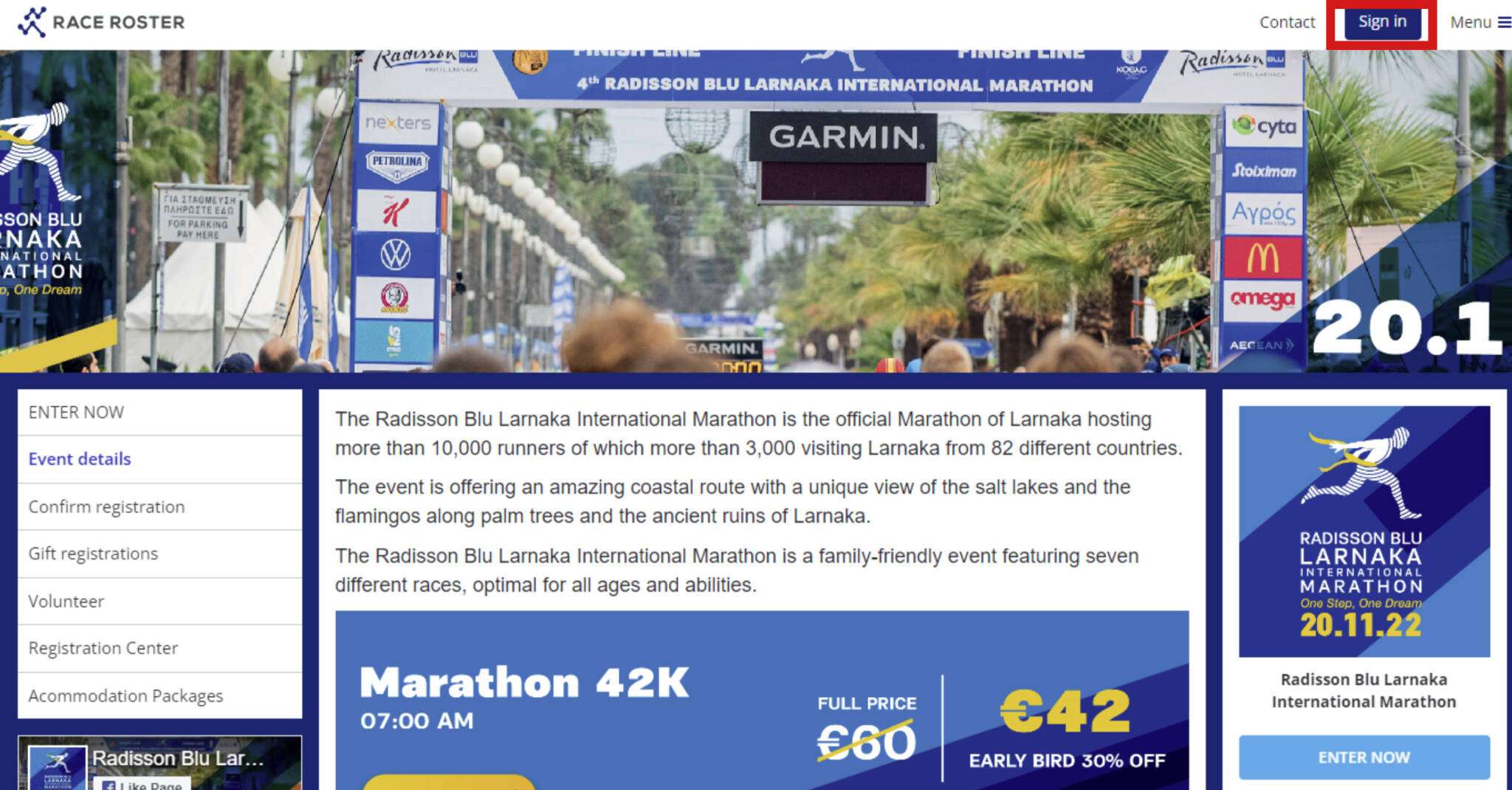 2nd Step:
By clicking on the Menu, select Your homepage option.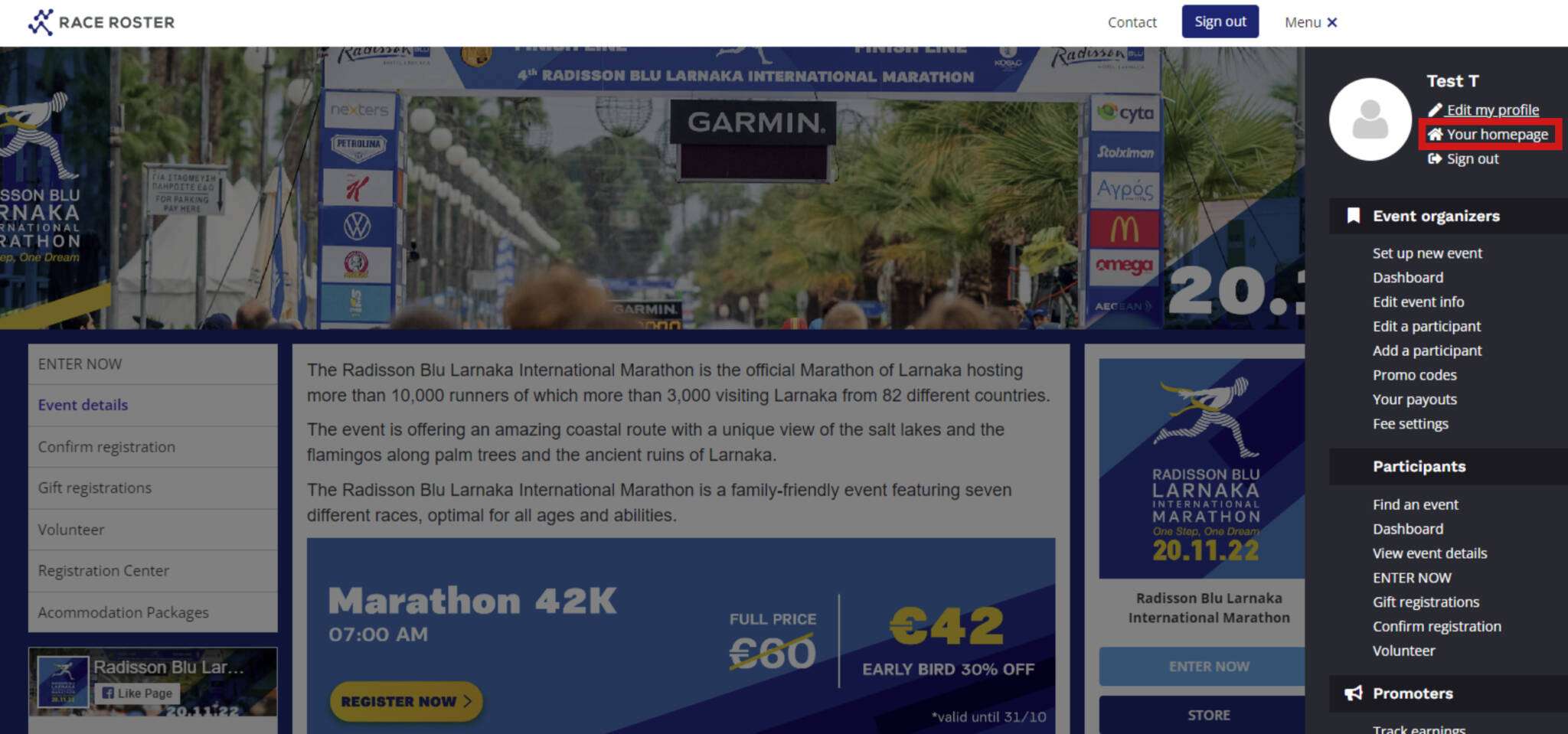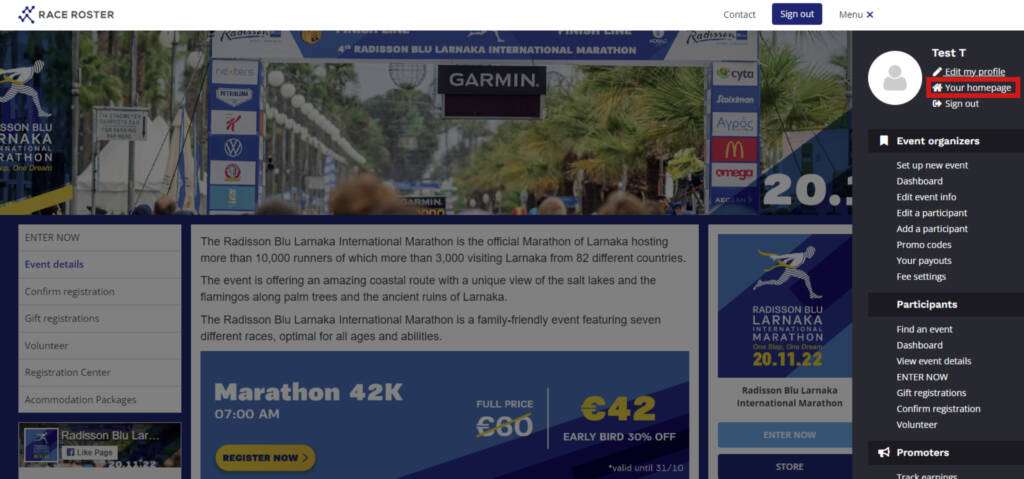 3rd Step:
Go to the Recent Registrations section and select the View Registration option.


4th Step:
From the Registration Details section, select Edit Registration.


5th Step:
Find the ACS pick up point question, select the nearest ACS point and save your changes.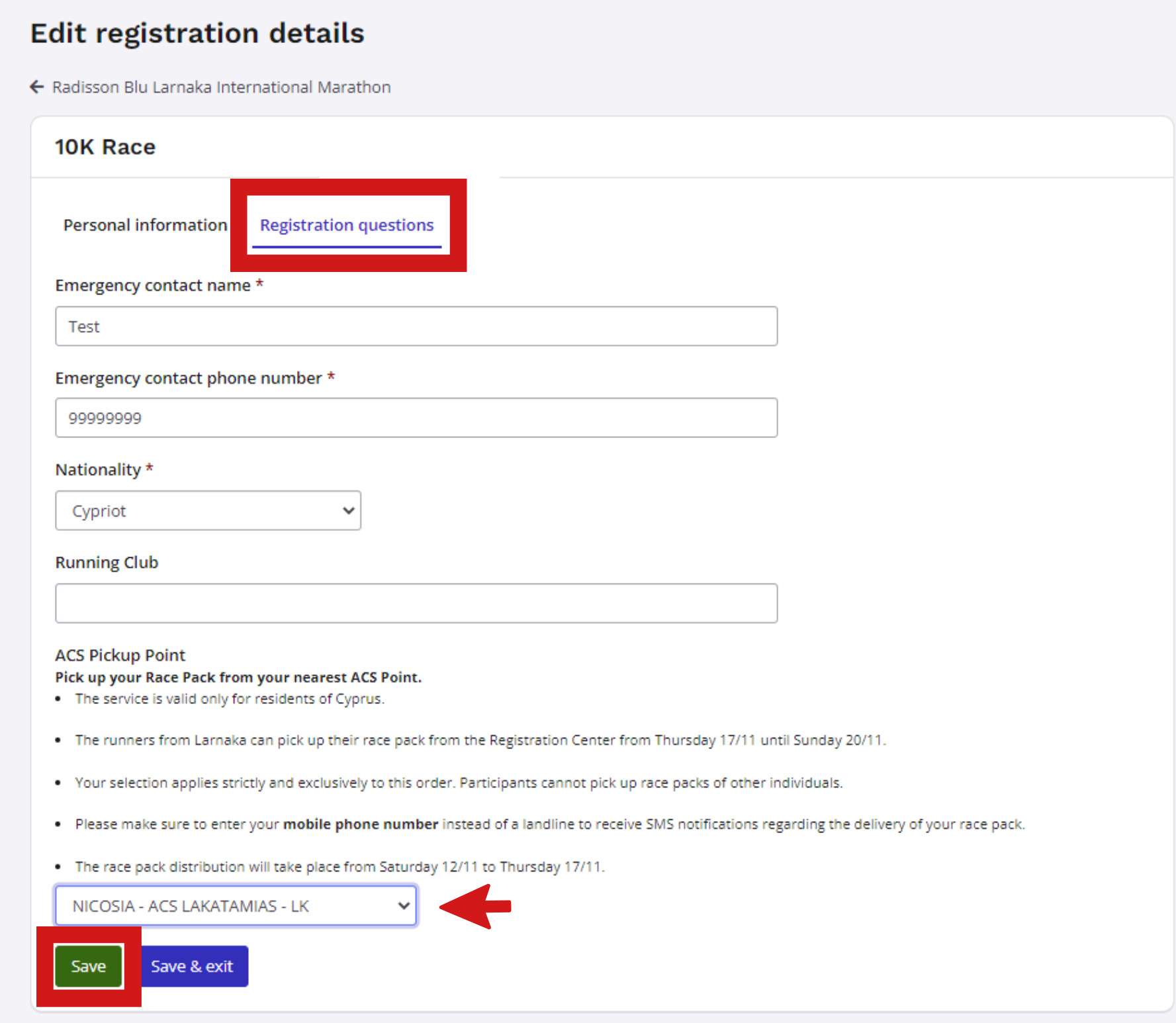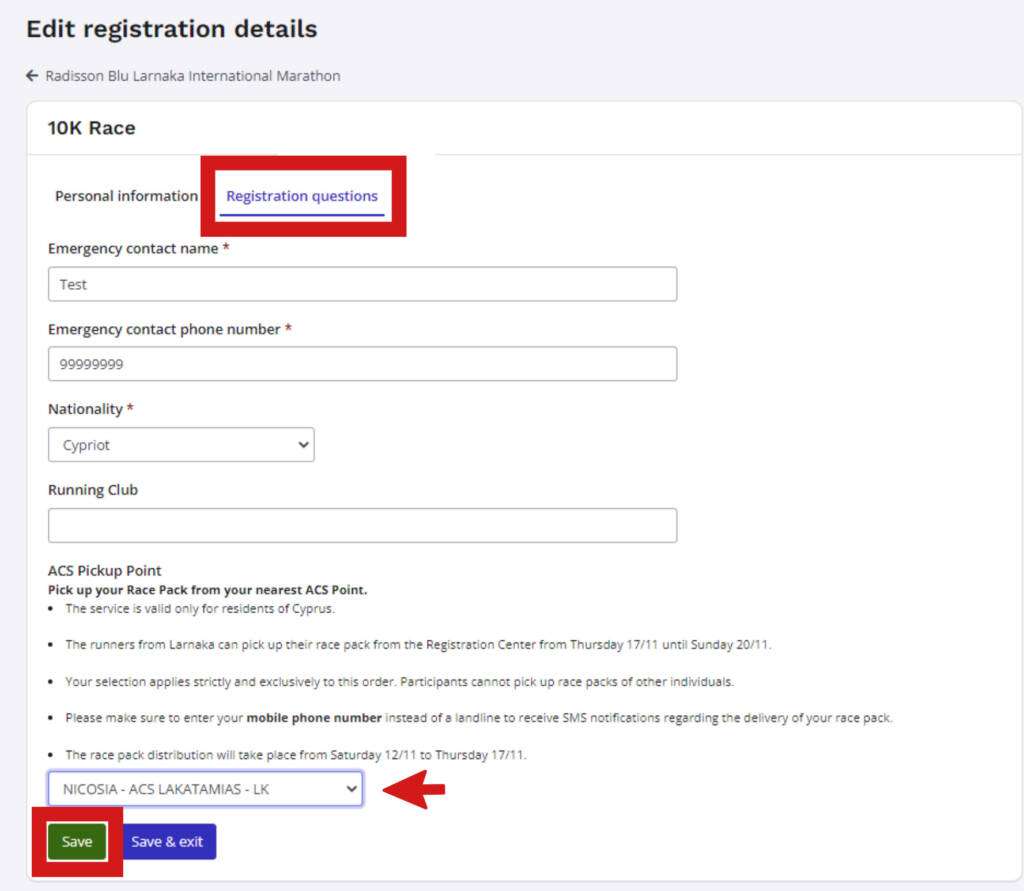 Important Note:
● Your selection applies strictly and exclusively to this order. Participants cannot pick up race packs of other individuals, except in the case of the corporate race
● Team Leaders of the 5K Corporate Race must complete their teams by November 4 to receive their team's numbers through ACS
● The last day to register and collect your race pack is November 5th
● Please make sure to enter the team leader's mobile phone number instead of a landline to receive SMS notifications regarding the delivery of your Race Pack
● The race pack distribution will take place from Saturday 12/11 to Thursday 17/11