My name is Caroline, originally from South Yorkshire in Sheffield, I am 39, soon to be 40 in September.  I have always been quite sporty and competitive, as a young girl you would see me trying to compete with the boys playing football on the streets and playing rounders and ball games. I was always put forward at secondary school in the school sports day for the 800metres and other track events.  Having left school and having to study more, I became less active.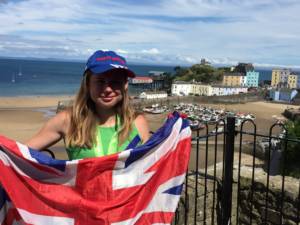 I moved to London in 2001, after joining the gym, I started running again in 2008. I ran the 5k Race for Life where I soon discovered I was still pretty athletic and good at running, I ran this in just over 22 minutes. After the 5k, I soon went onto other distances and ran my first marathon at Edinburgh in May 2011. I ran my first marathon in 3hr 47mins this did hurt, I had to go for a lovely massage on my return to London the day afterwards but within weeks I was already thinking of another marathon. For my second marathon I choose Munich in Germany.   I became more focused on really training for this, I had a personal trainer once a week and regularly attended the gym as well as running more mileage. I attempted to run my third marathon at London in 2012 but it wasn't to be, it was a very warm day and although I had trained very well I hit the run too hard and suffered with dehydration.  Unfortunately 25 miles in I ended up collapsing and in the back of an ambulance, I was treated well by St Johns Ambulance and taken to the University College of London hospital where I was treated and had various tests and was discharged later that evening.
This marathon became a huge learning curve for me, I concentrated hard on training and worked on my nutrition and hydration, this even today doesn't come easy but I have learnt how to hydrate even if it now means running slower and forfeiting a PB.  I went back to London in 2013 and have since ran 5 London Marathons.
2015 was one of the biggest years for me where I achieved a PB at every race distance and I began to secure a few podium places, notably the Limassol Marathon where I came 1st Lady.  I achieved a marathon PB of 3hr13mins, my partner Paul will also lay claim to me achieving another PB when I met him in March 2015. Yes we met at a marathon, not quite the start line but at the finish line where we soon discovered that we had some similar events planned and we have been together ever since. In the same year we ran quite a few marathons including the New York Marathon which still today remains one of my favourite races.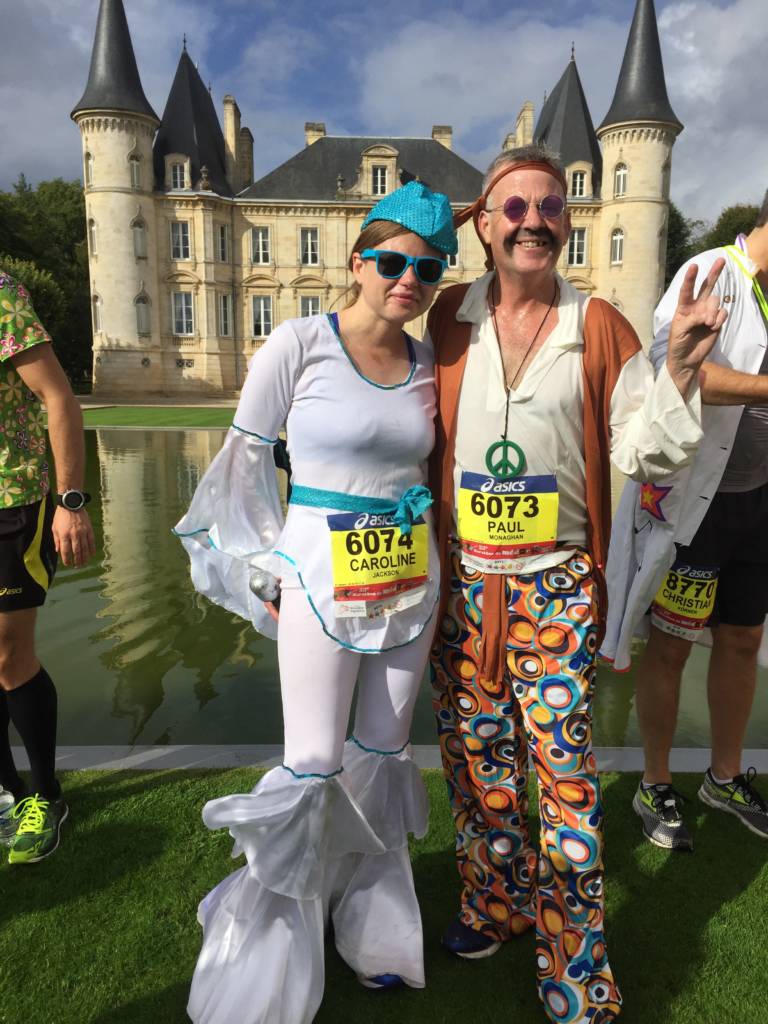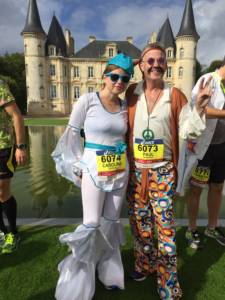 Another favourite of mine is the Medoc Marathon close to Bordeaux in France which we completed last year and are going back this year for my 40th birthday celebrations.  A marathon running through vineyards and chateauxs with as much wine and food as you could want, what's not to like! This was a real winner.
In 2016 I moved to Reading in Berkshire as that is where Paul had been living since 2001 and I became a member of Reading Roadrunners. I was regularly running 40-50 miles a week as well attending spinning classes and doing strength training at the gym. Since then I have ran more and more marathons, a passion for running and travelling soon became part of both our lifes.  Marathon running as seen us visit many countries including Spain, the Canaries, Germany, Switzerland, France, Italy, Greece, Romania, Poland, Morocco, and the US.
Running a marathon just ticks all boxes, the perfect opportunity to socialise, travel, meet new people, go to new places and achieve something that will stay with you for the rest of your life.  I have met so many people now that are a huge part of my life.
Marathon running and running in general just gives you a great experience and to someone that is looking to do their first marathon I wouldn't hesitate in recommending them to this amazing world of running.  The first one will always be the one you look back on and it's important to enjoy it, don't set yourself any goals as such if you can and just see how you get on. It will hurt but persevere and soon after book in another marathon and that's when I would say you can set yourself a goal to aim for.
I am aiming for the 100 marathon club and have completed 89 marathons to date, some are easier than others but a marathon is a marathon and never under estimate the distance, the marathon never gets any easier, and every one of them can be so different. Some days you may wake up not feeling up to run the distance but when you get out there it's a different story or another day you may feel amazing at the start and all does not go as well as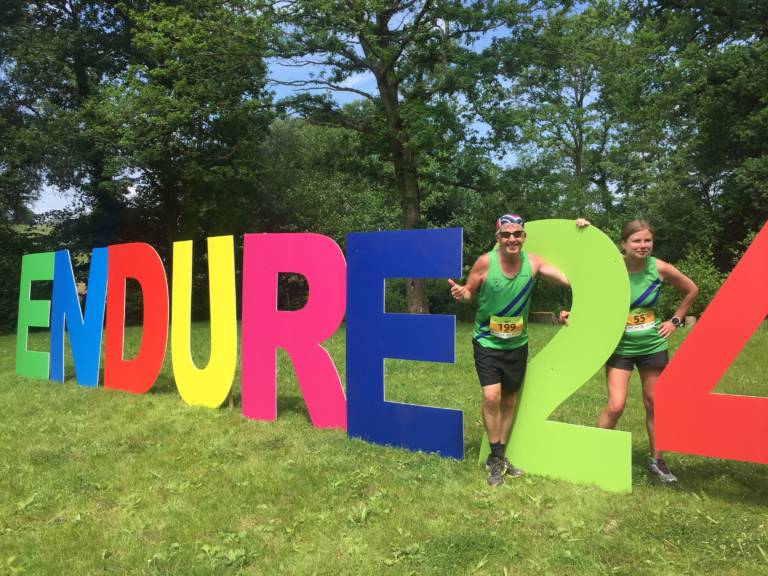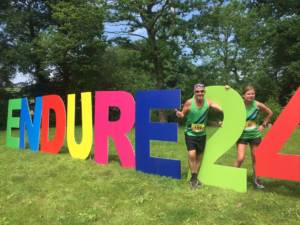 you expected.
Myself and my partner recently took part in Endure 24, this event is described as a 24 hour running party in the woods with free camping for runners, friends, family and support crews. It's a unique event in the running calendar in the UK, it mixes serious ultra-running with a 24 hour team relay race. In recent years we had previously ran this as a team of 5 and this year we felt it was time to build on the experience from just running marathons. The event was pretty successful for the both of us, we covered 85 miles each in the 24 hours and I came 5th Female overall, mentally I felt strong but with time physically most places of my body started to really ache.  With friends supporting us from our running club at Reading Roadrunners it made the whole experience a little easier and this really was a great sense of achievement and accomplishment.  We both would do this again with a view of targeting the 100 miles, however we would like to do other Ultra marathon events too.
One particular Ultra event that we would like to do is the Comrades in South Africa, many friends have recommended this as they really enjoyed it.
Prior to taking part in another Ultra distance run I will continue with my marathon events and I am aiming for that magic number 100 at the Radisson Blu Larnaka International Marathon.  I have specifically chosen Larnaka has my 100 because I have family that live in Cyprus and it's such a great place to celebrate, the sunny bright blue skies and the deep blue sea will be a great bonus.  The great thing about the Larnaka event is that there are also different distances making it a very easy option for all types of runner, from a complete novice to the most experienced.
I look forward to celebrating with you all on the 18th November 2018.